DPM ScannerTM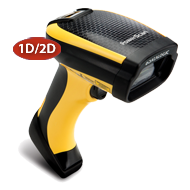 Direct Parts Marking of instruments is advancing dramatically and will be expanding considerably during the coming years.  Finally there is an excellent scanner at a price that can match your budget.  Datalogic has provided an excellent new product.
The product overview is found at: http://www.datalogic.com/eng/products/automatic-data-capture/industrial-handhelds/powerscan-pd9530-dpm-pd-611.html
NOTE:  (we have added a new scanner to our materials).  The picture is found on the picture pages and its title is Microscan Mobile Hawk.  Our copy will read:  "Microscan's introduction of the Mobile Hawk provides a very balanced medium priced product to compete with the "pricier" competition.  This product's design and features deliver a great, reliable and fast read of high contract direct parts marked assets.
Specifications and a Product overview at:  http://www.microscan.com/en-us/Products/H